Free Massage for you and any passengers
Massage Therapy after A Car Accident – We Are Experts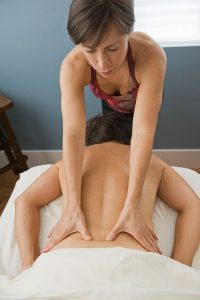 Includes a free consultation to help you get the best care possible with the least amount of hassle. Don't have a massage prescription yet? We will help you. Your health is important, so let's book you an appointment ASAP.
Will Insurance Pay for Massage Therapy after a Car Accident?
Did you know:
1. In Oregon, you and all passengers receive at least $15,000 PIP (personal injury protection) for medical expenses to heal from your accident. We are one of the only states that require this coverage to be a minimum of $15,000.
2. Massage is fully paid for with all auto insurance companies.
3. You cannot be denied this care if you have set up a claim.
4. You can have massage therapy after a car accident care for up to one year.
5. Oregon is a no-fault state; regardless of if you caused the accident, you can still get massage therapy after car accident coverage at 100% for up to one year.
6. We can handle all the paperwork for you. Even as a cyclist or pedestrian, you can be covered under your or the other parties' car insurance.
7. It doesn't matter if you don't have your own auto insurance. If you were hit by a car on your bike or as a pedestrian and don't have auto insurance, you can still receive massage care.
We have compassion for the victims of automobile accidents. We also understand that you will need further care and are willing to work with you on your recovery.
We will help you get the care you need for massage therapy after car accidents  without all the hassle.
Massage treatments require a prescription but we can help you find an MD, Acupuncturist, Chiropractor, ND, or other health care provider to get the continued care you will need. Our team is happy to write a request to a health care provider of your choice. After we have evaluated your physical state and your case, it will make it much easier to personally request a prescription.
Does the care you are getting not seem to be helping? We think our advanced massage training will get you where you need to be with a positive outcome. Would you like a more advanced care program with 15+ years experience helping people fully recover? We would like to help you through a very important healing process with massage therapy after car accidents. If you have been injured in an auto accident within the last eight months and you need care, we can help you 7 days a week.