Acupuncture for Pain: Most people in this day and age in the US have heard that acupuncture is 'good for pain'.  It is true! Acupuncture benefits include quick relief for pain.
At Eastbridge Wellness, we love treating pain conditions because they are so responsive to Acupuncture and it is great to get results that sometimes seem like miracles.  This is more often the case in acute pain situations.  Whether it's 'throwing out your back', hobbling around with sciatica, or shoulder pain from a roller skating injury, give acupuncture a try.
Most medical professionals can only offer pain relievers and muscle relaxers which don't do much to fix the problem.  If you can get in to see us quickly, you will most likely feel better fast.  Many people feel 80% better after one treatment; that's how fast acupuncture benefits the body. Chronic pain takes a long time to settle in and can take some time and more treatments to get results, but is an excellent option for relieving symptoms and getting long-lasting effects.
It's never too late to give it a try.  At Eastbridge Wellness, we use a combination of Acupuncture, TDP infrared heat lamps, Electro-stim, Cupping, Gua Sha and/or Bodywork to provide acupuncture benefits and treat pain conditions. We work with injuries related to
Automobile and Bike Accidents,
Sports Injuries (including teenage athletes and young adults),
Work Related Injuries,
Back Pain,
Sciatic Pain,
Arthritis,
Tendonitis,
Fibromyalgia,
Rehab from Surgery,
Headaches, and
General Joint and Muscle Aches and Pains.
One of the greatest acupuncture benefits is that it does not have side effects (except deep relaxation), and can be a standalone treatment for pain, or used in combination with any other Pain Management modalities.

Acupuncture for Auto and Bike Injuries: Being involved in a car or bike accident can be a traumatic event, causing both physical and emotional pain.
Acupuncture benefits the body and is an effective treatment for pain conditions of all kinds and the results are often within the first 24 hours after a session.
The earlier you seek Acupuncture for injury, the better the outcome for recovery.
You do not need a prescription to receive acupuncture treatments for your injuries.
Acupuncture can be used to treat whiplash, headaches, neck pain, back and shoulder pain, knee pain, and muscle spasms.
Treatments can also be used for PTSD or anxiety from traumatic events.
If you are in an accident, regardless of fault, you are entitled to receive care under your PIP insurance.  You can come in at any time with an open claim for Acupuncture without a prescription from your doctor.
We may also be able to treat you if your case is closed but you are still in pain and seeking treatment.
Call for a free consultation – we are here to help you.

Acupuncture for Fertility: Whatever stage in the process of family planning you are in, acupuncture for fertility can help you achieve your goals and find the support you need for success.
Many women seek help with conception.  Acupuncture benefits for fertility include balanced hormones, improved blood flow to the reproductive organs and reduced stress.  Many people are able to conceive within 3-4 months of just using acupuncture, dietary therapy and/or herbs. For other women, assistance using Western fertility treatments such as Clomid, IUI, and IVF is combined with regular Acupuncture for fertility sessions.
A recent study from Tel Aviv University reports, "When combining IUI with TCM treatments, 65.5% of the test group were able to conceive, compared with 39.4% of the control group, who received no herbal or acupuncture therapy".  There are numerous other studies showing significantly higher success rates when Acupuncture is used in conjunction with Assisted Reproduction Techniques.
At Eastbridge Wellness, our Acupuncturists have the experience to help guide you through the acupuncture for fertility process, no matter where you are in your journey to becoming a parent.

Acupuncture and Womens Health: Acupuncture and Chinese Herbal Therapy is recognized for treating a wide array of female reproductive issues.  At Eastbridge Wellness, we see acupuncture benefits for these conditions every day:
Acupuncture Benefits General Women's Health

Menstrual Cramps
PMS
Uterine Fibroids
PCOS
Irregular Menstrual Cycles
Heavy or Scanty Menstrual flow
Hormonal Headaches/Migraines
Acupuncture Benefits Menopausal Symptoms

Hot Flashes & Nightsweats
Mood Swings
Weight Gain
Sleeplessness
Acupuncture Benefits for Female Fertility Issues

Infertility
Miscarriage
IVF/IUI support
Stress and Infertility
High FSH/Low Ovarian Reserve
Thin Endometrial Lining
Low Hormones
Acupuncture Benefits for Maternity Support

Help with morning sickness
Relief for pain/sciatica/back pain
Helps to lower blood pressure
Correcting Breech Presentation
Labor Preparation and Induction
Relieve digestive discomfort
Acupuncture Benefits for PostPartum Support

Depression
Postpartum Recovery
Lactation Issues

Acupuncture for Pregnancy and Labor Preparation: At Eastbridge Wellness, we feel it is an honor to work with women throughout their pregnancy.  We have specialized acupuncture training in all areas of women's health, fertility and pregnancy.  This is such a special time in a woman's life and can be life changing in how women learn to care for their bodies more, to nurture a healthy baby throughout his or her development in the womb.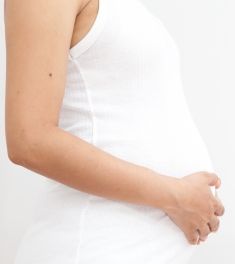 One of the greatest acupuncture benefits is that it is a safe, non-invasive and comfortable treatment for:  pain conditions in pregnancy, sciatica, nausea, morning sickness and constipation, stress reduction, hypertension, sleeplessness and fatigue.
In the event of a breech presentation, the use of moxibustion (a processed mugwort stick heated and placed near specific acupuncture points) can help turn babies to the proper position if done between weeks 32-34.
Towards the end of pregnancy, the body is gearing up for the birth, and acupuncture is an effective treatment to encourage natural labor.  In a study by the Department of Obstetrics and Gynecology, University of Vienna, results show that receiving regular acupuncture treatments from week 36-40  can help accelerate cervical ripening, therefore helping to prevent the need for medical induction and overdue births.
We have many referrals from local OBGYN's who recommend acupuncture for this purpose, and who have seen the acupuncture benefits firsthand in their patients' birth experiences.

Chinese Herbal Therapy: One of the greatest treasures of Chinese Medicine, is the knowledge and practice of Chinese Herbal Therapy.  While Western Pharmaceutical medicine uses a single substance to treat a symptom, Chinese Herbal Medicine uses a blend of herbs in each personalized formula to address the underlying condition to a symptom.
Developed thousands of years ago, this is a truly balanced approach to treating any disease because it provides support to the individual's constitution while relieving symptoms.
Our Acupuncturists have trained extensively in the use of Chinese Herbs.  Sometimes you will receive a completely customized herbal formula using granules that can be added to warm water and ingested multiple times during the day, or pre-made preparations of formulas with common modifications in capsule form when appropriate.
Acupuncture works on the energetic level of a person, while Herbs work on the material aspect of a person. Combining both Acupuncture and Chinese Herbal Medicine helps our patients to achieve lasting positive benefits. If you are fearful of needles and only want a Chinese Herbal Consultation, we will work with you, just give us a call!

Cosmetic Acupuncture Face Lifts: If you want to look and feel younger, reduce lines and wrinkles and improve facial skin tone, Facial Rejuvenation Acupuncture is for you! Cosmetic Acupuncture sessions are approximately 90 minutes long and includes points on the ear, body, face and scalp. This treatment works not only on the face, but helps to balance hormones, eliminate puffiness and bring a glow to the skin.
Small intradermal needling along the wrinkles stimulates cellular regeneration to fill in the creases. Other points on the face are used to sculpt and tighten skin under the chin, along the cheekbones and around the eyes. A typical session includes a "mini facial" using high end facial products from the OHA spa line, as well as a peppermint foot massage.
You will leave feeling rejuvenated, regenerated and relaxed! For best results, an initial 12 consecutive weekly visits are recommended, followed by touch ups every 6-8 weeks. Insurance does not cover Cosmetic Acupuncture, however, we do offer prepaid packages for this luxurious treatment. Individual sessions is $1400 (a savings of 10%). Complimentary Celluma Red Light therapy is also included if desired and as with any treatment, you can enjoy the grounding and healing effects of the BioMat!
If you wish to try your first session at full price we can apply that to a package for the remaining 9 sessions. We know you want to!