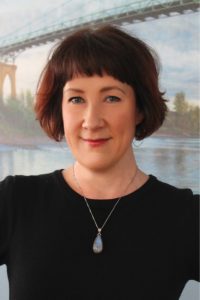 Ann-Marie is a licensed massage therapist and a certified lymphedema therapist in practice since 2003. Some of her most advanced massage skills include deep tissue targeted therapeutic bodywork, trigger point, myofascial release, auto injury recovery, relaxation massage, and manual lymphatic drainage. Ann Marie's highly specialized training in Lymphatic Drainage allows her to work with people with many inflammatory conditions, positively affecting immune system health while reducing edema and improving the quality of life of her patients. She is able to get beneficial results where there would otherwise be few options for complete recovery.
Ann values excellent communication, the importance of ethical standards, and has a dedication to providing high quality, compassionate client care. She is committed to providing bodywork for the benefits of the mind, body, and soul of her clients.
Although originally from Illinois, Ann attended the University of Oregon as an anthropology major. Post-graduation, she worked as an archaeologist with the Oregon State Museum of Anthropology, but eventually decided to return to her home state where she enrolled as a student at the Chicago School of Massage Therapy. After working as a massage therapist for several years in Illinois, Ann decided to make her way back to Oregon. In her free time, Ann enjoys experiencing live music events and exploring the beauty that Oregon has to offer by hiking along its many trail ways.
Lic. 17700
She/Her