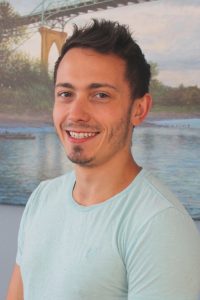 Clay first became interested in massage when he was running competitively in high school, participating in track and cross-country teams that proved grueling. Following several injuries, his running career was cut short. Like so many in pain, his search for a solution led him to a career in advanced bodywork techniques.
Following his graduation from Everest Institute, Clay began working with patients and honing his skills in various modalities. He found his most passionate interests in deep tissue, sports massage, and injury recovery techniques such as myofascial release and trigger point therapy. He often incorporates non-traditional techniques such as cupping and ashiatsu to achieve the most effective and individualized massage experience for each person.
Physical health is a priority in Clay's personal life, as well. Much of his time away from massage is spent pursuing physical fitness and hiking with his two dogs.
He/Him
Lic. 21652